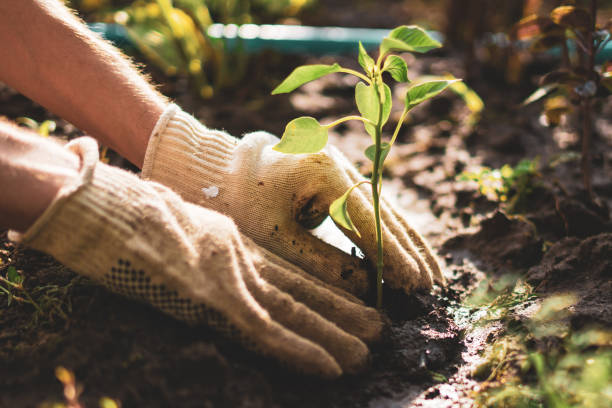 Discover the joys of growing your own, with your very own greenhouse.
Greenhouses are becoming more popular than ever before. People from all different locations and walks of life are discovering the joy of greenhouse gardening. With so many greenhouse options available today, there is surely something for everyone.
Whether you would like to start seedlings in your greenhouse, grow exotic plants or create your own vegetable garden, a greenhouse is the best way to get outstanding results and to extend your growing season. For many people, taking time to garden in their greenhouse is their favorite way to escape from the chaos of the day. Imagine relaxing while surrounded by colorful, vibrant flowers and pleasant aromas. If relaxation is your goal, be sure to choose a greenhouse that offers good insulation so that it can be used year-round. Try growing plants such as lavender, sweet pea and pansies during colder months to give your greenhouse a cheerful and peaceful feeling. With a little bit of know-how, you can enjoy almost any plant year-round with the right greenhouse.
Owning a greenhouse also enables you to prepare delicious homemade meals for your family with crisp, nutritious herbs and vegetables. The taste of garden-fresh greens grown in your greenhouse can't compare to store-bought veggies! Many plants such as lettuce and chard can be grown in a greenhouse with very little effort. Other popular plants such as tomatoes, melons and peppers also grow well in greenhouses, although they tend to be slightly pickier plants. Try some greenhouse recipes!
Before you decide on a greenhouse, it is important to consider several things. First of all, you need to have an idea of how you want to use the greenhouse. If you want to simply start some seedlings in the spring, a more simple greenhouse structure will do. However, if you want to grow tropicals year-round, for example, you would need an insulated greenhouse designed to hold in heat. It is also important to have good greenhouse ventilation to optimize your results.
You also need to consider the size of greenhouse that you would like to purchase. Many gardeners underestimate the amount of space they will use in the greenhouse. Keep in mind that greenhouse gardening tends to be addictive and many people end up filling their greenhouse within the first season of use! Consider greenhouses that offer extension kits, which are a convenient way to add additional space. The size you choose also depends on how well the inside space of the greenhouse is utilized. While some greenhouses offer little or no shelving, others come with double-tiered shelves and hanging rods.
The greenhouse you choose may also depend on the space you have available in your yard. You need to be sure that there is plenty of room for the greenhouse as well as for a working space. It is also important that the greenhouse location will receive plenty of light. Southern exposure is best for your greenhouse plants. As a general rule, you should never prepare a foundation prior to constructing your greenhouse. Many people find that they are not able to find a greenhouse that fits their foundation size, or that the greenhouse differs slightly from what they had planned for when constructed.
Happy gardening!
Michelle Moore has nearly 20 years experience using and designing greenhouses and is an Oregon State University Master Gardener.
Article Source: https://EzineArticles.com/expert/Michelle_Moore/63647
Article Source: http://EzineArticles.com/375099